Regular price
$59.90 USD
Sale price
$29.90 USD
Unit price
per
Sale
Sold out
30 Days Free Return & Money Back Guarantee: $2.99 in cart.
Your Tidy Desk Companion! 🔥
This compact and efficient gadget is designed to effortlessly remove crumbs, dust, and debris from your desk, keeping it spotless and your mind clutter-free. Powered by a simple USB connection, it's always ready to whisk away the mess. Say goodbye to those pesky crumbs and hello to a cleaner, more focused workspace. 
🧹 Effortless Desk Cleaning
Say goodbye to the hassle of manually cleaning your desk. The Mini Desk Vacuum Cleaner quickly and effectively cleans up crumbs, dust, and other small debris with a simple touch.
🖥️ Perfect for Your Workspace
With its sleek and portable design, this vacuum cleaner is a natural fit for your desk. It takes up minimal space and is always ready to whisk away messes, leaving your workspace clean and organized.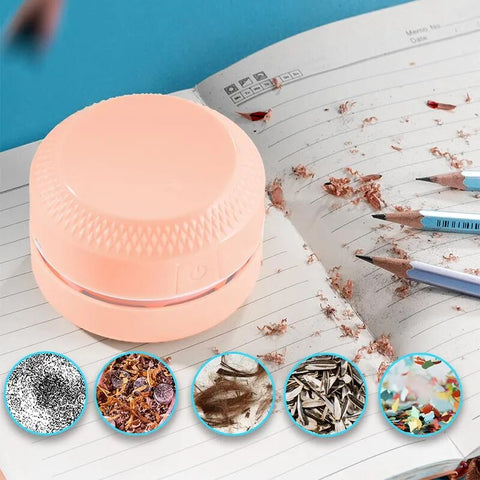 View full details